A Taste of Tea -Ingiriya Tea& Rubber Plantation tour
Colombo Tea Tour
Tour Description: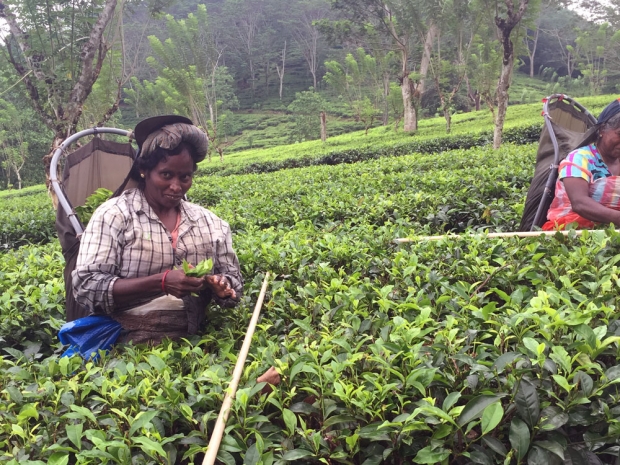 PROGRAMME
: A TASTE OF TEA - INGIRIYA TEA & RUBBER PLANTATION
PERIOD
: MARCH & APRIL 2020
Discover the various processes involved in producing tea during this fascinating visit to the Ingiriya Tea Plantation. Embark on approx. 02-hour scenic drive to Ingiriya, a lush region boasting ideal conditions for growing tea and rubber. Considered one of the finest teas in the world, Ceylon tea has been produced in Sri Lanka since the crop was first introduced in 1867. During this tour, you'll discover the history of tea and its unique journey from the tree to your cup.Upon arrival at Ingiriya, you'll receive a special welcome with garlands made out of tea leaves before visiting the tea plantation to watch the tea being hand-picked from the plant. If the conditions are right, you might also be able to see the rubber tapping process as well. Proceeding to the tea factory, you'll be able to watch the hand-picked tea crop being graded, before going through the many different stages involved in quality tea production. No artificial ingredients are ever added at any stage of the manufacturing process.Leave the Tea factory for Colombo.Arrive back at the Pier.
TIMED ITINERARY – 05 ½ Hrs
0800 Hrs Leave from the pier at Colombo Port for Ingiriya.
1000 Hrs Arrive at the tea plantation. Special Welcome with garlands made out of tea
leaves.
1005 Hrs Visit Tea and Rubber Plantation.
1015 Hrs Visit the Tea Factory Premises.
1045 Hrs Drive to the Factory Manager's Bungalow.
1100 Hrs Enjoy refreshments – a Cup of Tea with a piece of Cake & free time at the plantation manager's Bungalow.
1130 Hrs Leave the tea plantation and proceed back to Colombo.
1330 Hrs Arrive back at the Pier at Colombo Port.
Starting from USD USD 220 per person